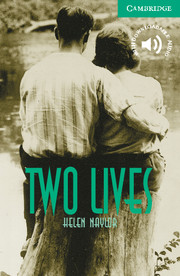 Helen NAYLOR:Two Lives.Cruïlla.Cambridge Reading Club.

I liked the book because it's very interesting. I didn't expect that this book to be like it is.
I liked this book very much. When I started and saw the title I thought that it was like any other romance books, but there are things that I like very much, like the two parts of the book. I didn't imagine how the 2nd part was, and when I read "fifty years ago" I thought, OK, one of them died and the other didn't know. But it wasn't like this, of course.
I don't explain the end to you, but if you like the romance books, and the tragedy, this book is for you.


Alba Jiménez, 3rd ESO